New! Maximizing Student Performance: Student Music Journal – Wendy Barden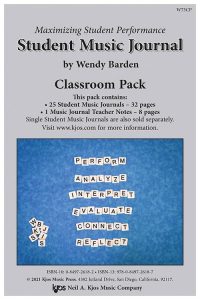 Seeking a resource to engage students in more meaningful performances in band, choir, and orchestra that is effective in both junior high or high school?
The Student Music Journal is perfectly-sized for easy storage in music folders and is designed to work for almost any ensemble and age. Based on best practices in the Maximizing Student Performance series, the Student Music Journal holds a year's worth of prompts for students to analyze, interpret, evaluate, connect and reflect on the music they are rehearsing. Multiple opportunities in each task help students practice and develop each level of thinking. An accompanying Teacher Notes book gives considerations for effective use and grading. The Student Music Journal is brought to us from the fine people at Kjos, who also bring us Standard of Excellence and Tradition of Excellence, to name just a few.
The Student Music Journal comes as a Classroom Pack containing 25 student books and 1 teacher book – $44.95.
Individual student books are also available – $3.75 each.
Please click the below for sample pages and an index showing what is included:
W73CP – Student Music Journal – Teacher Notes (Introduction Page)
W73CP – Student Music Journal – Teacher Notes (Sample Pages)
W73S – Student Music Journal (Index)
W73S – Student Music Journal (Sample Pages)
Click to view on our page
See other books in the Maximizing Student Performance series by Wendy Barden.
Kyiv, 2022 (A Sequel to Moscow, 1941) – Brian Balmages. In stock. 100% proceeds to charity.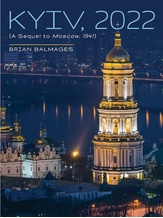 Written as a powerful sequel to Moscow, 1941, Kyiv, 2022 changes the narrative, where the theme from Moscow now represents the aggressor, and the heroic people of Ukraine are represented by the Ukrainian National Anthem and the powerful song Prayer for Ukraine. Grade 3.
May is Woodwind Supplies Month!
As mentioned previously, our mini-promotion for the month of May is Woodwind Supplies @ 10% off. This includes reeds.
This in advance of our upcoming large June Sale where all supplies, method books and more are discounted. Stretch your budget now on woodwind supplies or wait for the June Sale coming soon. The June Sale has the popular option for delayed billing till fall on next year's budget, or use remaining funds from this year. June Sale orders have a further option to be picked up at our Reading Session Events. These sessions will be announced shortly, and will be in-person. Yes people together – Hallelujah to that! And that means, very shortly, I'll be listening to an avalanche of new music before the regular work days begin. Hello early mornings and giant cups of coffee!
La Matriarca – Matthew Putnam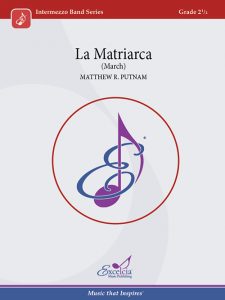 Few titles are written for Mom or "The Matriarch" of the family, but this is. Consider La Matriarca if looking to honour the female heart of the family, or anytime a grade 2.5 Spanish march is needed.
Also a way to feature an euphonium player (cued bassoon).
In-stock.
Featured on our current volume 29 of select titles.
Some light Mother's Day humour.
Queried of a police recruit during an exam, "What would you do if you had to arrest your own mother?"
He said, "Call for backup."
"Asked to switch seats on the plane because she was sitting next to a crying baby. Apparently, that's not allowed if the baby is yours."