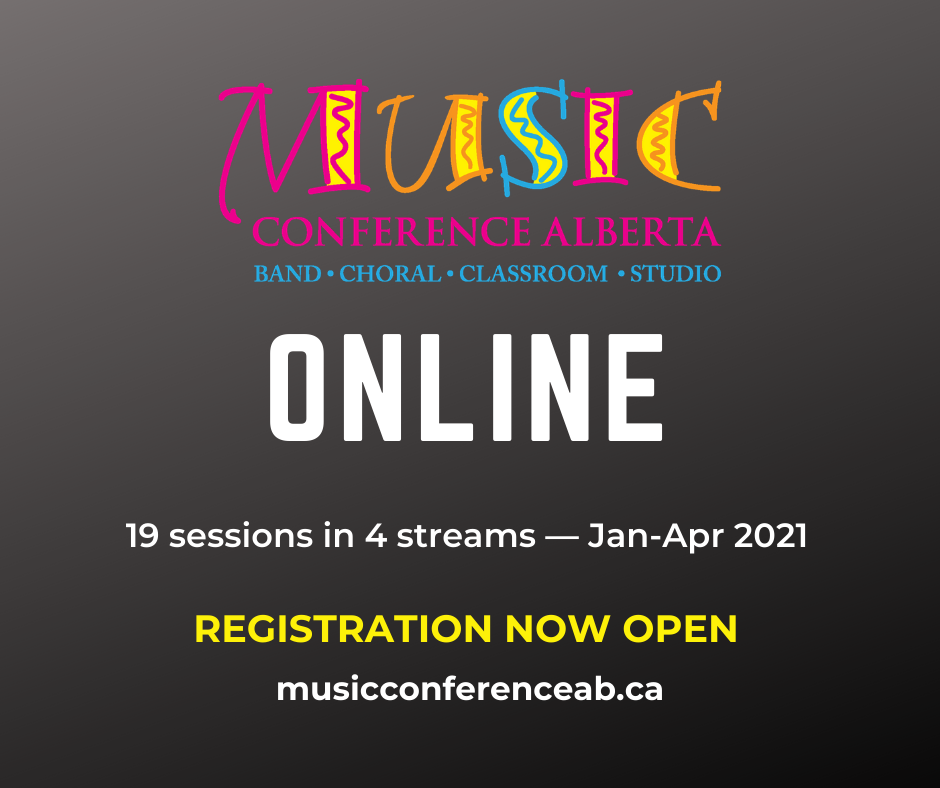 This year's provincial music conference will be unlike any before. Music Conference Alberta Online offers 19 valuable sessions in four streams — band, choir, classroom, and studio — between January and April 2021. We invite musicians and music educators from across the province to participate!
Given the many challenges musicians and music educators are facing in these COVID times, the Music Conference Alberta Joint Planning Committee identified accessibility and affordability as top priorities. For that reason, delegates can register for a single stream for $60, 2 streams for $100, or the entire conference for $150. That works out to less than $8 per session.
We also wanted to contribute as little as possible to the Zoom fatigue that many of us are feeling. For that reason, we elected to offer conference sessions/webinars over a period of 4 months. If you're not able to attend the livestream presentation, most sessions will be recorded and available 30 days later. This offers some flexibility to delegates and ensures they are able to benefit from the wide variety of conference offerings.
Even in these uncertain times, you — Alberta's musicians and music educators — continue to inspire your students and ensemble members. I believe strongly that those who inspire also need inspiration, and it is my hope that Music Conference Alberta Online will serve as that inspirational resource for many of you.
The first session with Indigenous singer-songwriter Leela Gilday on the Power of Music in "Reconciliation" happens this Saturday!
Register for Music Conference Alberta: http://www.musicconferenceab.ca/registration1.html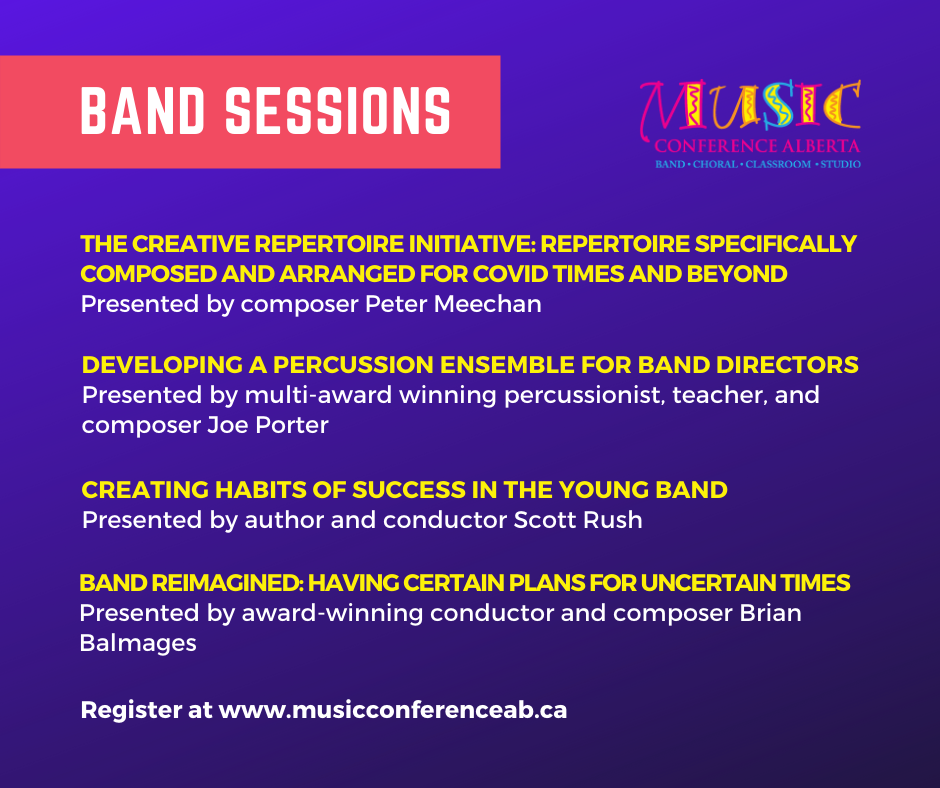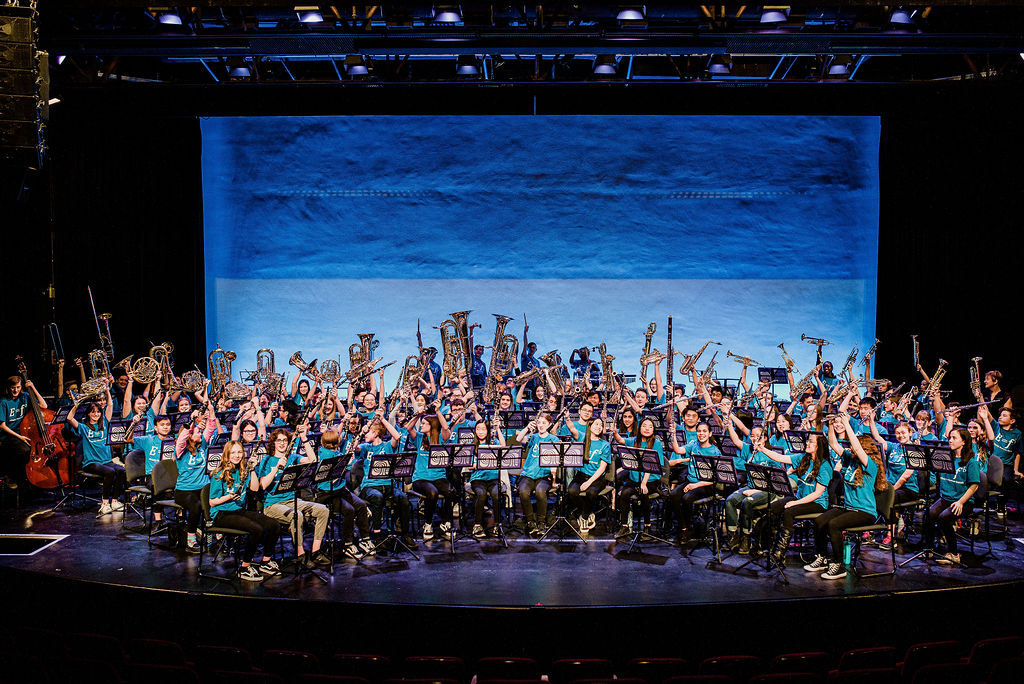 Renew Your Membership – Help Us Reach 300!
The best way to support the Alberta Band Association is by renewing your membership to ensure that we have healthy membership numbers to report to the Alberta Foundation for the Arts and other granting agencies. Help us reach our membership target of 300 current and renewed members for 2021!  Now more than ever, the ABA is relying on its membership to sustain and support the Association. Memberships expire on August 31.
For information on the different types of membership, please visit our website! https://www.albertabands.com/member-types.html