Music directors deserve huge accolades and admiration for being amongst the most imaginative and adaptable people in the school. This applies at all times, but especially so in our current climate. Thank you for; standing on your head, walking on burning coals, and marching to the unsteady and warped beat of Covid, all to keep the music alive for your students. Remember, you are making a difference. And let's hope Covid marches off a cliff soon at a brisk and steady 240 bpm. Until that happens please read on…
Our previous post had alternate resources for theory, history, etc. Below are resources that can help elevate a percussion ensemble. Percussion ensembles are one popular way of keeping the music active until back playing and singing, and can be in every music director's bag of tricks during these times. They are fun, flexible and can work at any grade level. I hope the below may help until back playing.
Many alternative resources were included in our New Music Session which you may view with the link below. If you are back to playing, our new selections are here too of course, for your listening/viewing.
The below are presented roughly from beginning level and progress to grade 4 level. The World Music Drumming resources at bottom work at a broader variety of levels.

The Blast Off! series – easy percussion ensembles at grade 1 to grade 2, easier than the Leopard series or the "sicles" series shown below. The Blast Off collections contain 3 or 4 creative titles in each and work well with elementary or junior high students. There are over 30 different Blast Off collections, Bucket Worx and Metal Worx are popular.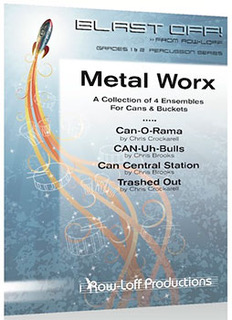 Count Me in – Darcy Vogt Williams and Brian Balmages. Playable without instruments of any kind. Can work well with sticks and practice pad too. Includes ensembles in the form of rounds, duets, trios and full performance. Beginning to grade 2.5. $8.95. In stock.https://musicdirect.ca/product/count-me-in-a-comprehensive-approach-to-rhythm-williams-balmages/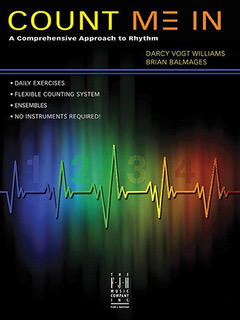 Hand Drumming Ensembles 
Hand Drumming Ensembles by Cheryl Grosso (Rhythm Charts for Group Performance) – $14.95  This is the companion to the method book Hand Drumming Essentials. This supplemental volume contains twelve complete performance scores of compositions for hand drumming ensemble. These "rhythm chants" are written at a variety of levels and can be learned by young musicians and students, or they can be studied and performed by more proficient musicians. Built on elements of Western and non-Western music, the pieces offer versatility in structure and instrumentation, as well as providing an opportunity for more advanced players to improvise.   Available promptly via our Rush Speed/Regular Price service.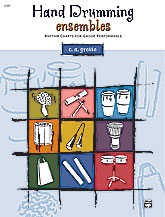 Body Percussion Ensembles: Rock Trap – William Schinstine – Kendor Music – grade 3 – $14.95 For four players. Includes knee slapping, finger snapping, hand clapping, whistling, and vocal sounds (two copies of each part provided). Other economical body percussion titles by Schinstine are available; Bossa Nova Without Instruments, Overture for Hans N. Feet, and Scherzo Without Instruments.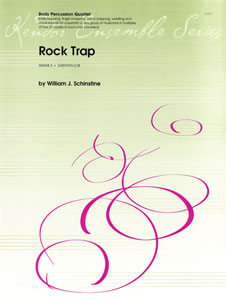 Ultimate Body Percussion Workout – Murray Houllif – Kendor Music – grade 3-4 – $46.95 Primarily written for percussion ensembles, all in four distinct parts, these eight selections use all parts of the body to create interesting musical moments. Foot taps, hand claps, finger snaps and other body techniques are all musically explored. Band, orchestra, choral and general music students will also find this concept fun to perform as they help to teach many basic musical and ensemble skills. Other body percussion titles by Houliff include; Three for the Road, Stampede, Rhythm Trip, and Body Jams. Really fun ways to encourage creativity and expression!!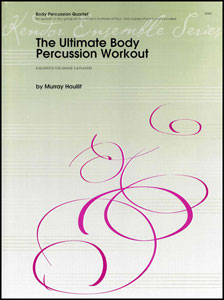 Leopard Percussion Ensemble series Each arrangement is written with a flexible instrumentation based around mallet instruments, a variety of Latin instruments and drum set. The Leopard titles work well at high school level, most are grade 3 level. There are over 20 titles in the Leopard series, and they arrive promptly via our Rush Speed/Regular Price service. Click here to hear My Little Suede Shoes https://www.youtube.com/watch?v=INXOTA7Ti7c&feature=emb_titleHere is a complete list of the Leopard titles with sample recordings https://www.halleonard.com/search/search.action?keywords=leopard+percussion&dt=item#products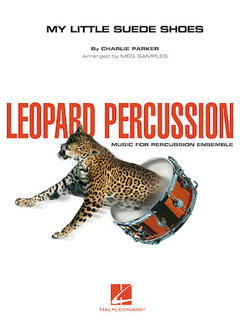 The "Sicles" series of percussion ensemble collections, include 8 titles and contain six percussion parts within (which can be doubled up) and work with percussion instruments found within most band rooms. The sicles work well at high school level, most are grade 2-3, some extend into grade 4. I like collections as they give good value and variety of programming. Groovesicles, Rhythmsicles and Noveltysicles are good ones to start with, there are 10 different "sicles" in total. See all here https://musicdirect.ca/?s=sicles&post_type=product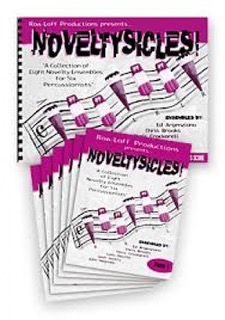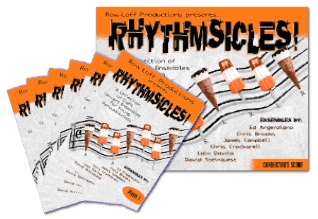 Sound Percussion – Percussion Ensembles Available for; Snare Drum, timpani, keyboard percussion, multiple percussion – $9.99 each, Conductor – $19.99 each Contains 13 pieces at the grade 3-4 level designed to give your students a valuable percussion performance experience. It synthesizes skills taught in Sound Percussion and can be used as performance music. Sound Percussion arrives within a week via our Rush Speed/Regular Price service. Confirm by Thursday, and we have it the following Tuesday.Titles include: Trumpet Tune; Funeral March / March of the Marionette; Jingle Bells / Parade of the Wooden Soldiers; Hanukkah, Oh Hanukkah; Joy to the World / Deck the Halls; Chester / Battle Hymn of the Republic; España Cañi (Spanish Paso Doble); Mama Paquita (Brazilian Folk Song); Sakura/Arirang (Traditional Japanese / Korean Folk Song); The Entertainer; Pomp and Circumstance; Mission Possible and Gears.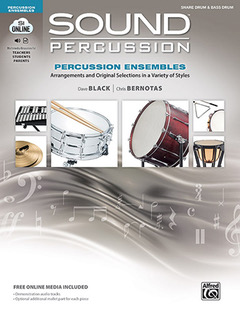 World Music Drumming by Will Schmid – songs with online audio access – kid tested for grades 3-12 If your school has access to world drums and also mallet instruments, the below may be of interest. These include optional vocal parts which can be added when your school allows singing again. Available promptly via our Rush Speed/Regular Price service.
Book and online audio for grades 3-12 – $29.95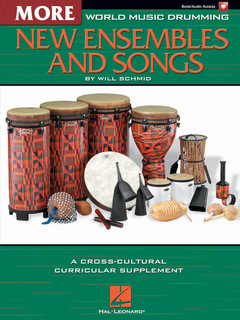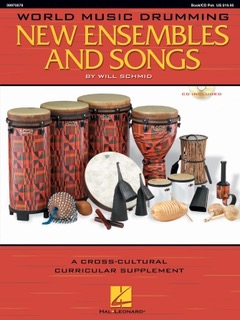 And for some humour….
Racoons are the official animal of 2020. Racoons always wears a mask, they frequently wash their hand (paws), and the letters of racoon rearranged spell corona.
But skunks are the official social distancing creature of Covid. Don't have a skunk? Paint a white stripe on your black cat, put them on a leash, instant social distancing wherever you go!

This Fall dogs and cats everywhere wonder where did the kids go?

We made it through the first month! Lets hope each successive month gets better and better with more and more music making. Give a shout when you need help and we look forward to assisting whenever you are ready.

Thank you for reading!