Hello you that do the amazing! Please see below for what is new in music education and the June Sale, on now!
New! – Sound Leadership – Leadership Training for Music Students – Scott Lang – 47892 – $19.95 Watch the June Sale for discounts. Sound Leadership is a must-have for any music ensemble seeking to establish and grow their student leadership program. This innovative method provides everything you need to teach, select, train, and evaluate your student leaders. It guides the reader to think through real problems to create real solutions. When completed students will have their own leadership journal containing their aspirations and goals for the future. Sound Leadership will help students in band, orchestra, and choir programs to learn and take ownership of their strengths and weaknesses, and experience significant growth in the classroom, on stage, and in their lives.
A complete curriculum: 
* Covering topics such as leadership selection, defining roles and responsibilities, motivating others, and dealing with difficult people. 
* Facilitates a collaborative process of self-discovery, goal-setting, and team-building between student leaders and directors. 
* Includes sample situational questions along with a leadership contract and self-evaluation forms.
Scott is also a dynamic presenter, his workshops are great!  Here is a link with more information on Scott Lang and Sound Leadership.  http://www.scottlang.net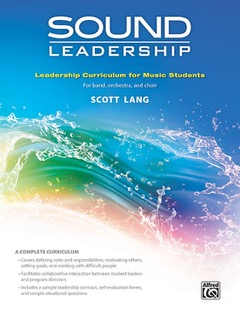 New! – Music Education and Social Emotional Learning – Student Workbook with digital files – Scott Edgar –  G-9820 – $18.95 – in stock soon.  Watch the June Sale for discounts.We mentioned this book (yellow cover) in the fall of 2018 just as it was released.  Now the accompanying student workbook (blue cover) is available. Music educators are in a prime position to help students become socially and emotionally competent while at the same time develop excellent musicianship. How can music educators help their students to be successful when every day they struggle with social awareness, bullying, communication, problem solving, and other challenges? This pioneering resource addresses how music educators can utilize Social Emotional Learning to maximize learning in the choral, instrumental, and general music classroom at all levels, and at the same time support a student's social and emotional growth.   Thirty practical and engaging activities (that correspond to the book) for music educators implementing Social Emotional Learning (SEL) curriculum in their classrooms. As an added convenience, the workbook contains a unique code allowing the purchaser to download an electronic file containing select worksheets, along with permission to reproduce them.  This book and the workbook are very pertinent for our times.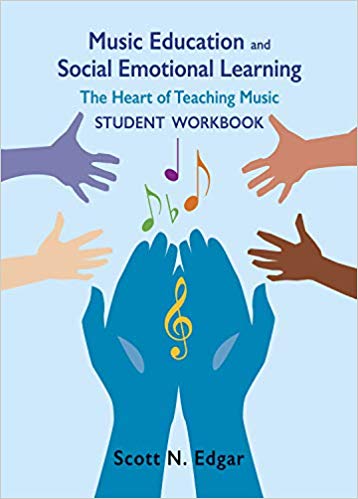 New (fall 2018)! – Music Education and Social Emotional Learning – Scott Lang – (forward by Tim Lautzenheiser) – G-9418 – $33.95 – in stock.  Watch the June Sale for discounts.Essential for those who want to understand how their teaching strategies they may already use can become catalysts for students' social and emotional well-being.  Perfect for band, choir, orchestra and general music.  Correlates with the student workbook shown above.  If trust, inclusivity, respect and positive behaviour are important values in your class this is a great read.  "This book is a gift to the entire world of music education."— Tim Lautzenheiser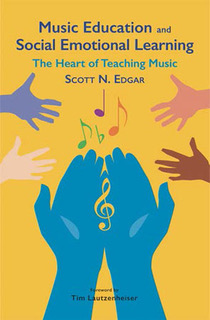 New! – Superslick Fast! -This is a perfect substitute for Al Cass Fast Oil. Al Cass Fast Oil has currently been unavailable for quite some time with no known ETA from it's developers.   This new light viscosity mineral oil from Superslick was developed in partnership with trusted chemists and through rigorous comparative blind testing in the market. It provides long lasting performance for valves, slides and keys.  Superslick Fast joins our line up of valve oils fitting in the middle price category.  Superslick economy – $1.99, Superslick Fast – $5.75, Superslick Super Synth – $5.95, Hetman Synthetic (Light, Medium, or Heavy) – $8.50.  Watch our June Sale for discounts.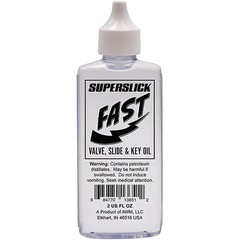 New! – from Finale… Are you a Finale user, or wish to get Finale? Finale has just released v26.1 a free or charge upgrade for all owners of Finale v26. Finale comes from Alfred/Belwin where we order every week on our Rush Speed/Regular Price service. Confirm your order by Thursday, we order it Friday and we have it Monday at 10 am, just a few days! We do the same service with Hal Leonard with Hal arriving on Tuesdays! Email delivery of Finale digital download codes may take 1-3 days.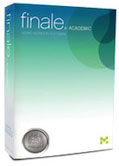 Did you know we have a great stock of concert band, jazz band and choral titles and you may use a dedicated entrance to access it?  Well its not like we work in the bat cave or in a hidden room 10 stories in the ground (our place is actually quite sunny).   If ever in our area please stop by.  We do have a special entrance that brings you straight to us (just down the left side).  That dedicated entrance is partly why we are where we are.  If you have not visited, please do so whenever close.  Visit short, visit long.  Get a little, get a lot.  A quick retina scan on the first visit will be all that is required.
Our wacky June Sale is on! Billing on the June Sale can be delayed till fall and next year's budget.  Or immediate billing can be provided if you need to deplete your current budget quickly before it is taken away.  And speaking of budgets that is a good reminder to check your budget, and use up what may be remaining.  Show your administration your budget is important by spending all of it, and leaving it like an old worn sack of woe (thought you might enjoy the jazz reference). 
I've just started the annual process of listening to all the new music for concert band, jazz band and choir to find our "picks" for next year.  In about 8 weeks I'll emerge from a daily self-inflicted early morning exile (sometimes late evenings) with our Select New Music in hand.  I'll have consumed enormous amounts of coffee, may be unrecognizable and in need of a haircut.  Rising with the birds will not be missed (sorry, not sorry birds).  But when I come across wonderful pieces of new music being a hermit for this time is so very worth it!  Want to hear our current and previous selected titles?  Visit here https://musicdirect.ca/new-music/
Thank you for reading this,
Don Closson & crew