Hello music education champions, you that do so much for so many! Please see below for what is new in music education.
New! – Excellence in Chamber Music – Book 3.Continuing the tradition of the highly popular and successful Excellence in Chamber Music Book 1 and 2, Excellence in Chamber Music Book 3 is also a collection of favorite melodies scored for maximum flexibility.  With Book 3 we now have more difficult literature.  Mix and match any combination of band instruments. Playable as solos, duets, trios and larger ensembles up to full concert band in unlimited combinations. Each volume includes 15 favorite songs with 3 parts to choose from: A (melody); B (harmony); and C (bass).  The combinations for chamber music practice and performance are almost endless!  Piccolo, alto clarinet, and bass guitar ensembles unite, you now have music!!  A perfect choice for festivals, concerts, or ensemble practice!
Having students perform in chamber groups is an excellent way to build your program.  This flexible new book at the grade 3 level makes finding quality ensemble music for any combination of instruments much easier.  Many flexible ensemble books are written at the easier levels.  This is a welcomed addition to the collective library at a harder level and is a suitable choice for high schools, or stronger junior highs.  Need something more difficult than this?  Consider Concert Ensembles for Everyone by Peter Blair at grade 4, the most difficult flexible ensemble book.

Excellence in Chamber Music Book 3 – Student books – $8.95.  In stock. Conductor – $34.95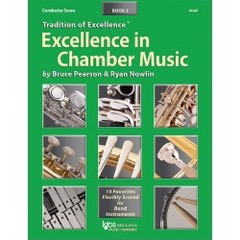 New! – Habits of a Successful Choral Musician – Scott Rush and Eric Wilkinson.
Here's what directors are saying about the latest in the Habits series.
"Habits of a Successful Choral Musician is a fantastic resource for choir directors who seek to develop all levels of singers. The book provides a pedagogical approach to teaching voice building, rhythm work, tuning exercises, sight-reading, theory exercises, and suggestions to nurture the entire musician. I love how this one method book covers multiple aspects of musicianship, rather than having to use multiple books to build each individual skill."

"This book has provided a clear and well-organized pedagogy that is helping my students to improve in all facets of being a choral musician."

This choral book is a fitting addition to Scott's previous books in the Habits method series, Habits of a Successful Middle School Musician, and Habits of a Successful Musician, (both these for band).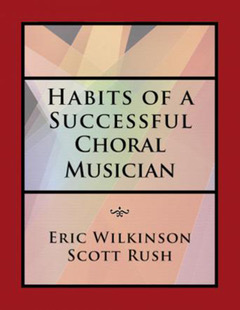 We provide all kinds of deluxe music folders but did you know we keep folders in stock? For band we have folders with pencil pockets and folders with pencil loops. Both are $15.95. For choir we have folders without strings ($14.95), and choir folders with strings in the spine ($18.95). If you don't wish for imprinting of school or student names, these folders are available at a moments notice. With or without imprinting, groups sound better with nice folders! Well, they for sure look better!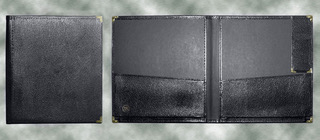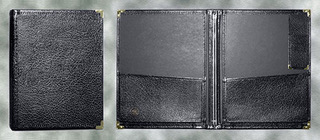 Sad News – Sam Pilafian, tuba virtuoso and part of the duo (with Patrick Sheridan) that brought us The Breathing Gym (recently featured at SMC 2017) passed away this April after a battle with cancer.  Sam played accordion as a youngster but he switched instruments at 11 on advice of a veteran tubist, who told him that if he played tuba he would always have friends!  A natural entertainer Sam played with The New York Phil, The Boston Symphony, and founded The Empire Brass.  Sam was 69.
Congratulations to the Canadian Rocky Mountain Festival which had a successful festival recently in Banff.  We are pleased to assist and provide help for the festival, which typically attracts Saskatchewan groups.   Pete Meechan known to many in Saskatchewan had a world premiere of his new composition let this place at the festival.  This and other festivals are truly a boon to music education.
Thank you for reading.
Have a great spring (maybe, we can hope).