Hello to the coolest people in the school. Please see below for what is new and great in music education.
New! Looking to enhance the culture of excellence within your groups? Released recently at the Midwest Clinic is Pathway to Success – Habits for Creating a Culture of Excellence – by Tim Lautzenheiser and Scott Rush.
A book destined for not just for section leaders or a few bright students in your group, but for all student as leaders of their own pathway in life. True leadership begins with self-reflection in each student. All students can benefit when they see themselves as their own best leaders, and therein lies the foundation of a culture of excellence. Pathway to Success is a groundbreaking leadership program designed to inspire student growth and enhance any band, choir, or orchestra program—and beyond.
"To borrow a phrase: All children have talents; however, not all children have opportunity and encouragement. Pathway to Success by Tim Lautzenheiser and Scott Rush describes in detail the "how" and provides that encouragement young people need to overcome any reservations and reluctance they may have to step forward and become a leader! History is full of examples of shy and timid youngsters who responded to a challenge and rose to greatness as a leader. This book is invaluable for any age! Leadership by example. Pathway to Success. I wish it was available when I was a student. …nailed it! — Richard Crain, President of The Midwest Band and Orchestra Clinic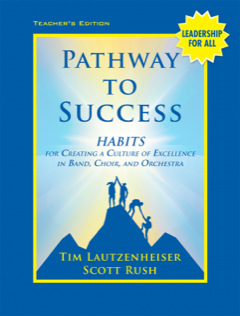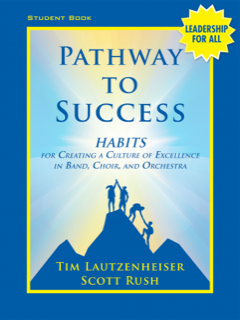 New! – The Band Director's Lessons About Life – by retired band director Donald Lee – $25
Ever ponder the deeper meaning of those everyday band room events? Check out this new book by band director Donald Lee, "The Band Director's Lessons About Life". Donald takes common school events and pulls uncommon "illumination" from them by looking at life through spiritual eyes.
You will be delighted and inspired by how these band-room vignettes shine a spiritual light on everyday experiences. The parables are short enough to read in the bathroom yet deep enough to ponder for days.
Every little event has a spiritual dimension—tuning the flute section, a terrible performance, a broken clarinet, hallway bullying, cell phones, test anxiety, and even the ugly band uniforms. If you've ever been to school, you'll recognize the characters, chuckle at their misadventures, and maybe even learn something about yourself. If you've been a kid, if you love music, this book's for you.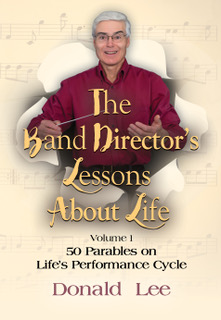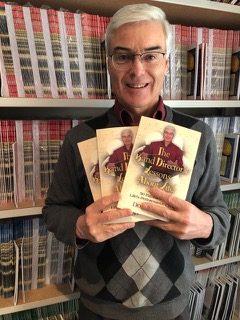 The Canadian Band Association Howard Cable Memorial Prize in Composition accepts calls for works that are grade 3 or lower.    If you are a composer with a new work or a director that wishes to be a consortium member click here for details.   https://www.canadianband.org/howard-cable-prize-in-composition  Compositions written within 5 years are eligible.    This years winner will be announced in spring, a season when potholes dream of growing up and deep.   Music Direct is pleased to once again be a project supporter of the annual competition to develop and create new repertoire by emerging Canadian composers.  Past winners of this competition include Cait Nishimura, Paul Suchan and Kenley Kristofferson.
Don't forget to order your conductor scores for adjudicators if partaking in festivals this year.  If you did forget, don't fret, they can likely arrive in time via our weekly Rush Speed/Regular Price service, if not we can still help.
Thank you for reading this.