Hello! Please see below for what is new in music education.
New! – Making Music Matter – Frank Ticheli. Frank has recently released his beginner band method and quickly followed it up with book 2. Making Music Matter is available in Smart Music.
Book 1 – In addition to the exercises, warm-ups, and drills, there are 24 original works by Frank Ticheli as well as 15 solo pieces. One of the different components of this book is that not all instruments start on the same pitch. Student books $13.95, percussion $17.95, conductor – $69.95
For more information and a short tour on book 1 click here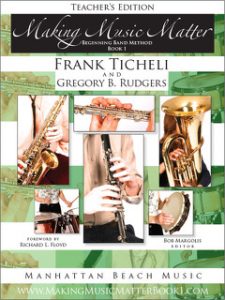 Book 2 – The second book continues to elevate the traditional goals of second-year students. As with Book 1, it skillfully presents lessons that develop creativity and performance skills. For more information on book 2 click here
You likely know that we keep the black deluxe band folders in stock. Did you know we also stock deluxe choir folders? Yes, we do! If imprinting of school or student names are not needed, these could be with you right away. Same applies to deluxe band folders. Any band or choral folder can have imprinting of school and student names.
Deluxe Choir Folder with Strings – Model #30PPS – in stock – $18.95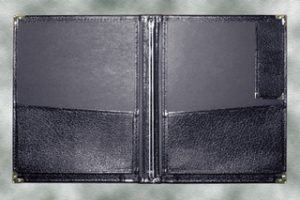 Deluxe Choir Folder without Strings – Model #30PP – in stock – $14.95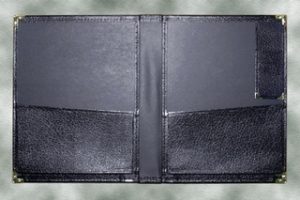 As our weekly Rush Speed/Regular Price service gets more popular please see below…
Reminder – we order from the two largest publishers (Alfred and Hal Leonard) every week, placing our orders on Friday morning. If you can place your order anytime on Thursday by the end of the day, we can get your music to you at the speed of light! We have Alfred arrive in one business day, on Monday at 10 am, blazing fast! Hal Leonard arrives in 2 business days on Tuesday by 6:00 pm, super fast! This is our weekly Rush Speed/Regular Price service. No extra charge for this super quick speed! Music from other publishers is not this fast but arrives promptly.
Also, did you know both Alfred and Hal Leonard distribute for other smaller publishers? Hal Leonard includes the following publications; De Haske, Curnow, Shawnee, Southern, Boosey and Hawkes, Jenson, G. Schirmer, Rubank, Canadian Brass, to name some. Alfred includes; Belwin-Mills, Columbia Pictures Publications, Warner Bros., Chappell, Suzuki to name some. Both companies have large umbrellas housing other publications. Together these two publishers account for about 75% of music for band, and choir. We look forward to getting you anything you wish very quickly from these two large publishers – from a single part to a conductor score to anything they offer.
Looking to update your conducting technique this summer? Please see the link below for Conductor School by Wayne Toews.
Click here
We continue to work away on our web page update. Thank you for your patience as we make strides to provide a better page.
Our annual June Sale is not far away. A great time to order supplies, methods, and defer payment to next years budget. But my budget is spent, you say? If your budget is at rock bottom this is the sale for you, as billing is delayed till fall! Depleting your funds shows administration every bit is needed. If you spent it all congratulations!
Once again I'm attending the Print Music Dealers annual conference, this year with a tour of Hal Leonard's facility.
Best wishes for an awesome spring.
Thank you!