June Sale On Now! – A sign summer is on the way, our annual June Sale is on now! Visit our new page https://musicdirect.ca (more on that below) for pricing and details, grab the sale price, and then start the car! Billing delayed till September on next years budget. Don't let our inability to read a calendar stop you. We are pleased to stretch the dates and offer this early for everyone's benefit. Think of it as budget yoga! Also see below for our New Music Session dates (yay!) and what's new in music education.
New! – Excellence in Chamber Music, Book 2 by Bruce Pearson. Excellence in Chamber Music, Book 2 is a collection of flexibly-scored ensembles­-perfect for festivals, concerts, summer camps, or ensemble practice. All fifteen songs are arranged for any combination of band instruments, from solo to small ensemble to full concert band. Excellence in Chamber Music Book 2 is correlated with Tradition of Excellence Comprehensive Band Method, Book 2. Grade 2.5. $8.99. See our sale for reduced prices on this and all books.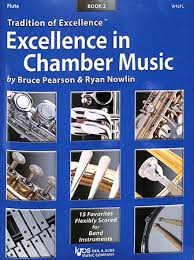 Originally this post included an announcement about the availability of Rico 50 pack reeds, but unfortunately, we regret to inform you that the 50 packs are not available, as per notification from the manufacturer.
For those directors that may be down-hearted thinking I wish I could take advantage of the June Sale but I don't have money, don't fret! This sale is for those of busted wallet as billing on the June Sale may be delayed till fall on next years budget! Broke music directors everywhere rejoice and sing Hallelujah!
Elementary Music Rudiments by Mark Sarnecki. Looking for a new theory book for your band or choir class? Consider the Elementary Music Rudiments (2nd ed.) published by Frederick Harris Music, available in Basic ($18.95), Intermediate ($23.95), and Advanced ($24.95). Spiral bound. Mark Sarnecki's comprehensive approach to music theory gives students of all levels the tools they need to become well-rounded musicians. Each book in these progressive series includes clear and concise lessons, using language appropriate for students at each stage of their development. Helpful diagrams and images accompany each lesson and combine with a variety of engaging learning activities to reinforce essential skills and knowledge. Elementary Music Rudiments, 2nd Edition organizes concepts into three progressive levels with an Answer Book available separately. Visit our page for sale prices.
Unique New Music Sessions. Below are the dates for our fun and distinctive version of a reading session. See the best in brand new music for concert band, jazz band and choir. Be wined and dined. Hold the date.
Red Deer – Friday August 24, 2018 @ 3:00 p.m. Eastview Estates Community Hall
Calgary – Monday August 27, 2018 – two sessions, choir @ 1:00 pm, band @ 3:00 p.m. Tuscany Club
Edmonton – Tuesday August 28, 2018 @ 3:00 p.m. Riverdale Community League Hall
Speaking of sessions if you have not had the chance to review the current hand picked titles premiered at this years sessions at the start of the school year please do so or consider a few provided below, literature well worth your time. Click here for a recording on our new (and almost finished) web page https://musicdirect.ca:
Concert Band
Southhamptom March – Robert Sheldon – grade 1.5
Kaalin's Flight – Ryan Meeboer – grade 2.5
Persian Dance No. 2 – Amir Molookpour – grade 3 (or difficult grade 2.5)
Dos Danzas Latinas – Andre Waignein – grade 3.5
Folk Tune (Sheep Shearing Song) – Grainger arr. Mark Rogers – grade 4
Jazz Band
Sonnymoon for Two – Sonny Rollins are. Paul Martha – grade 1.5 swing
Hip Hug Her – arr. Rick Stitzel – grade 2 funk
Acronymn Blues – Doug Beach – grade 3 shuffle
Choir
I Believe in the Sun – Thomas Juneau – 2 part
Soldier's Cry – Trent Worthington – SA (great for Remembrance Day)
Catch a Falling Star – arr. Peter Sicotte – SATB
Homeward Bound – Holst arr. Mary Crocket – SATB
New Web Page! We have been working hard on our new web page, but its a big job. Each of our hand picked titles over the last 25 years needs to be edited individually. Thats well over 1000 concert band, jazz band and choral recordings and score views. Plus hundreds of entries for method books, reeds, supplies and more. A big thank you to our staff who have been working sometimes into the wee hours of the morning to have this ready for the start of our June Sale. Directors, thank you for your patience as we navigate through this. We hope you like it. If you visit often you will notice small changes as we tweak. While not completely polished, our page is fully workable and ready for the June Sale, on now!
Congratulations to CADME on the recent Count Basie Orchestra concert in Calgary April 12. Great to see so many enthusiastic students and directors in attendance to hear this seminal jazz band. Music Direct is pleased to co-sponsor the event.
Thank you for reading this. Have a great spring.
Don Closson
Music Direct Ltd. – Serving for 25 Years!
Fine Concert Band and Jazz Literature, Choral, Supplies – Special Orders/Rushes
Listen @ http://www.musicdirect.ca
Email – musicdir@telus.net